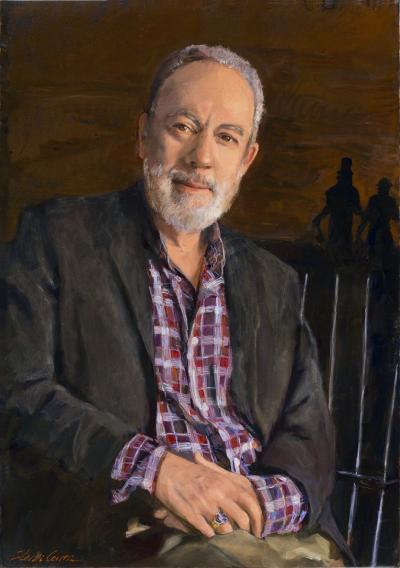 About the Subject
Jeffrey Brenzel, PhD, (TD 1975), a Lecturer in the Department of Humanities, was Head of College of Timothy Dwight College from 2010 until 2015. He is a former Dean of Undergraduate Admissions at Yale University and a previous Executive Director of the Association of Yale Alumni (AYA). He has worked as a nonprofit executive, a private sector entrepreneur, a scholar and a university administrator. When he was the Dean of Undergraduate Admissions, Brenzel was responsible for worldwide outreach to talented students, the selection process itself, and the development of university admissions policy and practices.
Brenzel earned his Ph.D. in Philosophy from the University of Notre Dame, while at the same time founding and developing InterLearn, Inc. an investor-backed venture that used new media and technology to produce career education and liberal arts programs for adult learners.
---
About the Artist
Heidi Coutu has been a working artist since 1984; her art has been collected by individuals and corporations throughout the US and abroad. With seven one-woman shows and two museum solo exhibitions, she has been featured in Architectural Digest, Art and Antiques, and Veranda Magazines, and on the PBS series, By Their Own Hands. She is represented by Powers Gallery, Acton, MA. With a degree in Fine Art from Mount Holyoke College, Heidi resided at Yale University as a resident fellow at Timothy Dwight College for five years, where she continues to teach student workshops. She currently lives with her husband and golden retriever on the Connecticut shore where they are restoring a historic home.