Aides are spirited members of the Timothy Dwight community who work to ensure that the college runs smoothly on a day-to-day basis. They work closely with the Head of College Office and the Operations Manager to monitor student spaces, organize events, compete in intramurals, and engage with the New Haven community. Timothy Dwight College boasts one of the larger Aides teams on campus, which allows students to give back to the college community through their work and ensures that residential life is catered to students.
Aide Staff
Chief Aides
Responsible for scheduling aides for semester shifts and special events, attending weekly meetings with HoC Lui and TD staff to discuss issues and events, helping organize events as needed.
Sumedha Chowdhury
2023
Chief Aide

Ben Scher
2023
Chief Aide
Fellows Aide
Responsible for Fellows' mailings, updating email addresses, organizing special lunches, and maintaining fellows' contribution.

 Justin Ferrugia
2024
Fellows
Webmasters
Maintain event listings and promotions on TD Website and town hall monitor. Provide general tech support for the HoC office.

Amay Tewari 
2024
Head Webmaster

Bernice Wang
2024
Webmaster
Jay Kauffin
2024
Webmaster
Buttery Managers
Oversee all Buttery staff, organize staffing hours and shifts, order/procure food inventory regularly, maintain buttery cleanliness, and plan special menu events.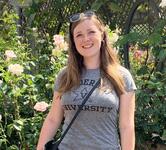 Anna Tredway
2024
Buttery Manager

Jack Denning
2024
Buttery Manager
Intramural Secretaries
Responsible for scheduling TD members to play IMs throughout the year (running sign-ups for each season, updating panelists, selecting captains), updating the IM board, playing at least two games a week, attending college-wide IM meetings, maintaining TD IM spirit, and leading TD to IM victory. 
Kaleb Assefa
2024
Head IM Secretary

Jhon Escobar
2024
IM Secretary

Honor Callanan
2025
IM Secretary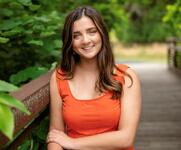 Kennedy Wolf
2025
IM Secretary

Pranava Dhar
2025
IM Secretary
Art Studio Aides
Monitor the tidiness of the space and report problems to Operations Manager. Restock art supplies as needed, with assistance from Operations Manager. Host studio hours and train TD students to use the art studio. Plan and lead special art-related activities for the College such as printmaking workshops or gallery exhibitions.

Naomi Sellers
2024
Art Studio

Alex Yu
2025
Art Studio
Student Kitchen Aides
Monitor online calendar, provide key access to users, and enforce cleanliness policies with all users. Complete end of the night checks to make sure all equipment turned off.  Communicate any student requests and any problems to the Operations Manager. Plan special cooking classes for the college.

 Grace MacDonald
2023
Student Kitchen

Sarah Skoler
2025
Student Kitchen
Music and Recording Studio Aides
Monitor Recording Studio and Music Rooms, including all equipment and personnel, assist with training of other recording studio technicians, communicate all software and equipment needs to Operations Manager. Oversee special recording projects for the college and assist in TD Community Night.

 Eric Jimenez
2022
Music Room/ Recording Studio
Gabby Montuori
2024
Music Room/ Recording Studio
Photography Aides
Take photos at TD events and create posters for display afterwards. 

Iris Yang
2024
Photography
Demi Lee
2024
Photography
New Haven Outreach Aides
Help create a Guide To New Haven and foster relations and partnerships with our neighbors in the Whitney/Church/Audubon area to create volunteer/work opportunities or special collaborative projects for TD students and the greater New Haven community.

Emily Xu
2024
New Haven Outreach

Julian Barrera
2025
New Haven Outreach
Common Space Aides
Monitor and manage the reservation systems for all spaces three times/week to ensure they are tidy and neat. Replace broken and missing equipment and games when necessary. Maintain the cleanliness of laundry facilities (TD and RH) and all floors of the library. Notify Operations Manager of any equipment problems, safety issues, water fountain issues, or new equipment requests.

Faren Roth
2023
Common Spaces

Eve Chinea
2024
Common Spaces

Jai Chadha
2024
Common Spaces