Hey TD! We are the TD Grad Affiliates and we're excited to meet you! We're a group of graduate and professional students who are interested in working with, giving back to, and learning from the TD undergrad community. Our main function within the college is mentoring seniors on thesis presentations for Mellon Forums. We're a great resource for students in both social and academic contexts. Feel free to ask us about grad school life, the process of applying to grad programs, New Haven life outside of Yale College, life after college, the "real world," or anything really! We're a growing program and we're all really friendly, so feel free to say hi if you see us around the courtyard.
Head Graduate Affiliate
James Bonanno (Email: james.bonanno@yale.edu)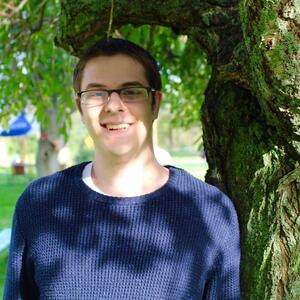 Hello! My name is James (he/him) and I am a third-year student in the Interdepartmental Neuroscience Program. I am originally from Long Island and I studied Neuroscience and Cognitive Science at Vassar College. At my undergraduate college, I researched the role of astrocytes in cognition. My current research focuses on functional recovery from spinal cord injury. Outside of research, my interests include science outreach and American politics. Please feel free to reach out if you are interested in research or graduate school. I look forward to meeting you all!
Graduate Affiliates 
Lucero Estrella (Email: lucero.estrella@yale.edu)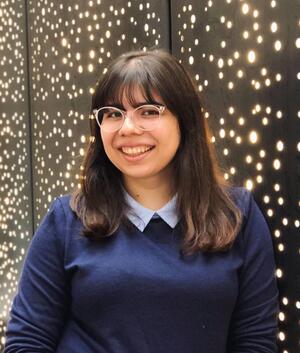 Hello everyone! My name is Lucero (she/her), and I am a fifth-year PhD candidate in American Studies. I am from Brownsville, a border town in South Texas, and I majored in Latina/o Studies & Japanese at the University of Texas at Austin before coming to Yale. My research interests include Mexican, US, and Japanese history, race and ethnicity, and Border studies. Please feel free to reach out if you have any questions about doing independent research, are interested in history, or want to talk about graduate school. I look forward to meeting y'all!
Caroline Francis (Email: caroline.francis@yale.edu)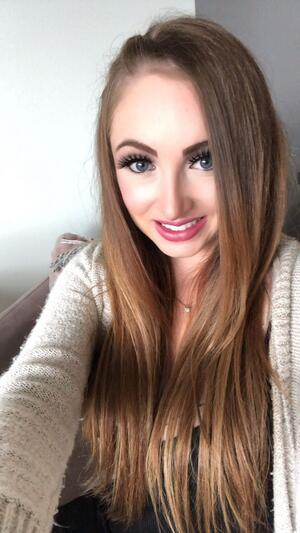 Hello TD! My name is Caroline, and I am a second-year M.D. student from Portland, OR. My undergraduate years were spent in Missouri at Washington University in St. Louis where I studied biology and psychological and brain sciences. At WashU, mentoring first-years as they adjusted to college and working with students as a teaching assistant were two of my favorite roles. After WashU, I spent two gap years working at an employment agency in Portland – Mulberry Talent Partners. Optimizing resumes and LinkedIn profiles as well as providing interview practice and career guidance were rewarding parts of this job and previous undergraduate mentorship positions. Whether you are aspiring toward a career in medicine or any other profession, I would be excited to speak with you about achieving academic and personal success in college, planning gap years, applying to graduate school and jobs, and anything else! Looking forward to working with each of you as one of your Graduate Affiliates!
Sandra Sanchez (Email: sandra.sanchez@yale.edu)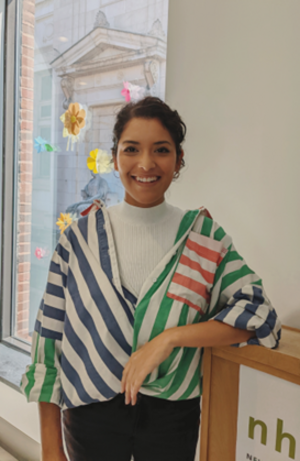 Hello! I am a Ph.D. candidate in the History department. Rooted in the fields of Native Studies and Immigration History, my scholarship traces comparative legal histories across North America to consider how exclusion and categories of legality shaped both migrant and Indigenous people moving across settler territories. I am from Guatemala but I have lived in many places before coming to New Haven–most recently in Kansas, where I was completing my B.A. in History, Chinese, and Indigenous Studies. I am currently a curatorial fellow at the Beinecke Rare Book and Manuscript Library where I work in the Western Americana collection, and I am assisting in archiving Native history here at Yale. I have also spent time at the Smithsonian National Museum of American History working in audience engagement for the Program for Latinx History and Culture. I am particularly passionate about teaching underrepresented histories and doing archive work in and outside of academia. I hope we will find many opportunities to connect this year, and please feel free to reach out to me about any related interests or questions on navigating academia.
Jenna Cook (Email: jenna.cook@yale.edu)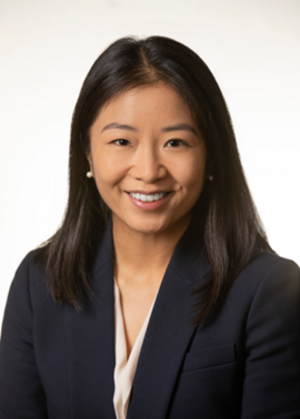 Hello! My name is Jenna (she/her) and I am a second-year law student. I graduated from Yale College in 2014 and majored in Women's, Gender, & Sexuality Studies (WGSS). After graduation, I lived in China for three years–first, as a Fulbright scholar; then, as an instructor at Yale Young Global Scholars Beijing; and finally, as a MA student at Peking University. In 2017, I returned to the US to begin the Harvard sociology PhD program. I lived in Cambridge, Massachusetts until moving to New Haven to start law school. Last summer (2022), I worked in Connecticut state government, and this coming summer (2023) I will work at a law firm in New York. If you are interested in WGSS (or are trying to decide which major to choose–I changed my major four times!), China, sociology, PhD programs, law school, or legal careers please feel free to reach out. Looking forward to getting to know you.
Adi Kumar (Email: adi.kumar@yale.edu)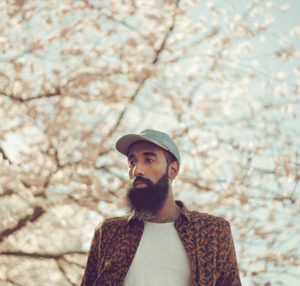 Hi! I'm Adi, a fourth year History PhD Candidate researching race, social movements, and South Asian American history. In my spare time, I love to meditate, listen to rnb, and hang out with my cat Keanu. If you're interested in PhD programs, history, or want to see more photos of my cat — feel free to reach out!
Henry Burnam (Email: henry.burnam@yale.edu)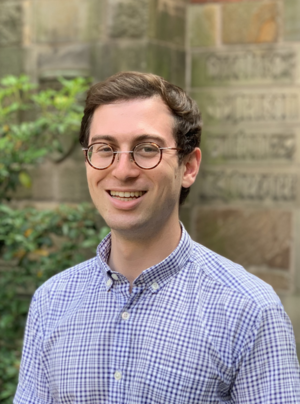 I'm a Ph.D. candidate in the Department of Music. This is my sixth year at Yale—and my sixth year as a grad affiliate in TD! My dissertation project examines the intertwined histories of comparative musicology and Gestalt psychology in early twentieth-century Berlin. I also work on 13th- and 14th- century polyphony and notation, and am one of the organizers of Yale's Medieval Song Lab. In my spare time, I play the piano and harpsichord. Other hobbies include bicycling, lifting, and keeping up with my favorite "reality TV show" (the Twitter v. Musk litigation). Let me know if you have any questions about grad school, music at Yale, or the New Haven food scene!
Atreyo Pal (Email: atreyo.pal@yale.edu">atreyo.pal@yale.edu)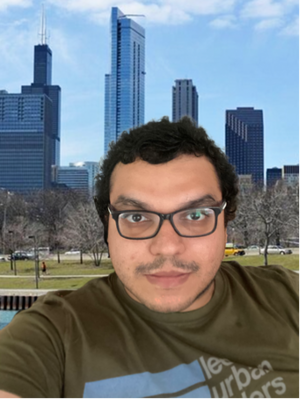 Hey TD! My name is Atreyo Pal (pronouns he/him), and I'm a third year PhD candidate in Genetics. I graduated from the University of Chicago in 2020 after majoring in Physics and Biology. I study specific regions in the genome (called Human Accelerated Regions or HARs) to identify genomic elements that might affect uniquely human traits, such as having a larger brain compared to other primates (like chimpanzee). I love talking about science to people outside my field, and have taught at the Yale Young Global Scholars for the past two years. I'm happy to chat about grad school and careers across the physical or biological sciences, especially about interdisciplinary opportunities spanning (seemingly) unrelated areas. Outside lab, I am an avid chess and tennis player, and love traveling. Excited to meet and get to know you all!
Brian Isaacs (Email: brian.isaacs@yale.edu">brian.isaacs@yale.edu)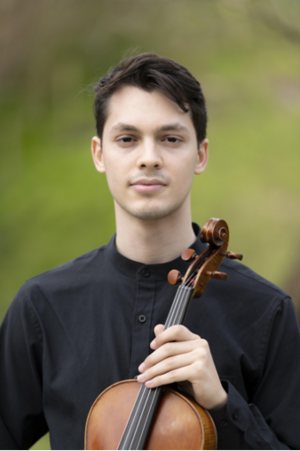 Hi TD! My name is Brian Isaacs and I am a second-year master's student at the School of Music. I just graduated from Yale College (TD '22!!) and majored in sociology. My senior thesis was centered around the music used in the 2016 Clinton and Trump presidential campaigns, specifically how features of the songs used by each campaign in their advertisements and rallies underscored their political values. Although I didn't major in music as an undergrad, I'm planning on pursuing a career in viola performance. I'd be happy to talk about how to balance music with academics as a Yale College student, performance opportunities on and around campus, applying to summer music festivals, the sociology major, applying to the BA/MM program and School of Music, and anything else you'd like to discuss. I'm very happy to return to TD as a graduate affiliate, and I hope to see you around!
Saahil Chadha (Email: saahil.chadha@yale.edu">saahil.chadha@yale.edu)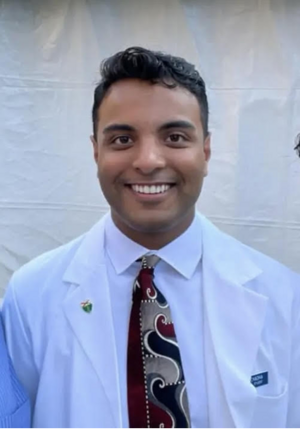 Hey there! I'm Saahil (he/him), and I'm a first-year medical student. I'm originally from Minnetonka, MN – we're known for Tonka Trucks and Minnetonka Moccasins if you've heard of those! After growing up in the Midwest, I went to the West Coast and got my bachelor's in Computer Science from UC Berkeley. Had a blast exploring the Bay Area and Northern California during that time. During college, I also worked at the Jain Lab at UCSF studying the basic science of how the human body responds to varying oxygen levels (too high or too low) as well as the cellular effects of vitamin deficiencies. I was primarily computational, developing pipelines to analyze the data my lab generated. Having really enjoyed the research I did in this lab, I continued to be interested in how we can utilize technology to answer clinical research questions as well as assist at the point of care in medicine. After graduating, I spent a year working at Amazon as a software engineer to continue developing my technical skills before moving to the East Coast to start here at YSM this fall. Outside of class, I enjoy hiking, trying out new restaurants, and just watching Netflix/Hulu (current favorite is Abbott Elementary). Let me know if you have any recs! Feel free to reach out if you have similar interests or just want to chat.  Àshe!
Jialu Zhang (Email: jialu.zhang@yale.edu)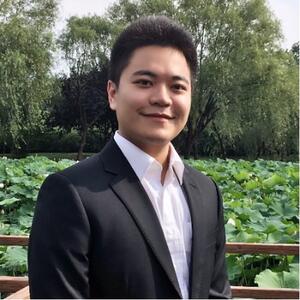 I am a sixth-year Computer Science Ph.D. student at Yale University, advised by Prof. Ruzica Piskac. My research interests are Automated Program Repair, AI-assisted Programming, Large Language Model in Software Engineering and Machine Learning. Currently I am focusing on automated program repair. Previously, I worked on detecting misconfigurations in systems.
Vanessa Blas (Email: vanessa.blas@yale.edu)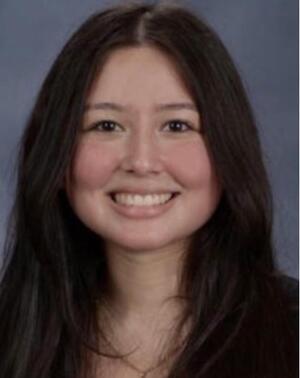 Hello! My name is Vanessa (she/her/ella), and I'm a second-year M.P.H. student in Chronic Disease Epidemiology. I recently graduated from Yale College with a B.A. in Anthropology while on the pre-medical track. I am particularly passionate about advancing racial and health equity, reducing language barriers in public health and medicine, and studying maternal and child health. For the past three years I've researched adolescent mental health at the School of Public Health and am currently a Maternal Health Equity Fellow for a cross-sector partnership in Waterbury. Outside of academics, I like baking an absurd number of sweets and watching way too many sitcoms and reality TV. Please feel free to reach out to me about any related interests or if you have any questions about applying to Yale's BA-BS/MPH 5-year Program. I look forward to meeting you all!
Louise Oelofse (Email: louise.oelofse@yale.edu)
Hi all, I'm Louise (she/her). I'm a first year MBA student at the Yale School of Management. Before starting my journey at SOM, I was an Associate in the JPMorgan Chase & Co. Finance Function, based in London. I earned my undergraduate degree in Economics and Accounting from the University of Edinburgh, Scotland. On a lighter note: I am proudly South African, I enjoy swimming and running for exercise, and I take board games and card games way too seriously! I'm excited to connect with you all and happy to discuss any academic questions and related interests!
Steve Bai (Email: steve.bai@yale.edu)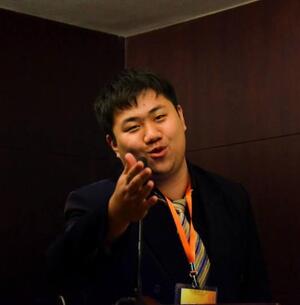 Hey folks! My name is Steve Bai (he/his) and I am a Ph.D. student in political science at Yale. My research primarily focuses on political behaviors and social policies in authoritarian states; I am also interested in anthropology, particularly on the topic of food and immigration. As a self-proclaimed city nomad, I have lived in Beijing, Boston, Beirut, Hong Kong, and Montreal, while conducting fieldwork in various countries and regions. Prior to my arrival at Yale, I also worked as a journalist, a bartender, a food writer, and a barista. In case you are interested in politics, food, or drinks, feel free to reach out to me! 
Audrey Smith (Email: audrey.smith@yale.edu)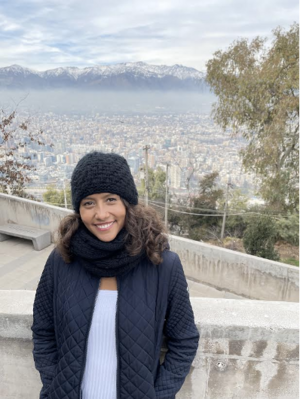 Hey TD! I'm Audrey. I'm a distance runner, travel lover, food enthusiast, and wannabe painter. I'm also a first year PhD student in the School of the Environment, where my research focuses on the health and equity dimensions of urban climate mitigation and adaptation. Built environments and cities are central to my research–and I'm fascinated by them, maybe because I've lived in so many all over the country! I'm a native of Santa Cruz, CA and most recently lived in Miami, FL (so of course I'm a big ocean lover, and recently got scuba certified!). I also lived in Houston and Oakland for my undergrad and masters at Rice and UC Berkeley, respectively. I was an active member of my own residential college while at Rice, so I'm very excited to get to know the TD community!
Stephan Waizmann (Email: stephan.waizmann@yale.edu)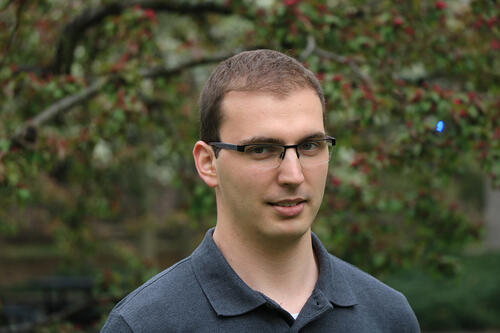 Hello everyone! I am Stephan, a Ph.D. student in Economics. Before coming to Yale, I studied in Germany, Scotland, and France. I love to play football and chess, and drink too much coffee. While I cannot tell you what stocks to buy, feel free to reach out if you have a question or just want to talk. Excited to get to know you!
Shuozhen Bao (Email: sb2723@yale.edu)
Hello! My name is Shuozhen (she/her/hers) and I'm a third-year PhD student in biomedical
engineering. My research topic focuses on the co-profiling of spatial epigenome and
transcriptome of glioblastoma, which is the most malignant brain tumor. I come from China
with a strong background of traditional Chinese culture, and I am good at Chinese calligraphy
and historical literature. In my spare time, I play a lot of table tennis and read the detective
novels including Agatha Christie and Seicho Matsumoto. I also have a great toolset for needle
felting and temari (hand-made decorations). I will be happy to share anything I know about the
PhD study and above interests. Feel free to reach out if you have any questions. Looking
forward to getting to know you.
Here are some photos from the Kayaking Trip that the Graduate Affiliates organized during Fall Break: