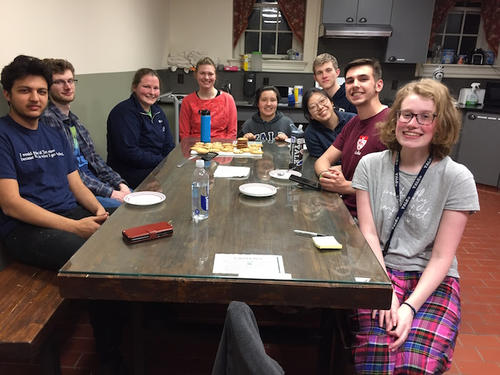 Dear Red Lions,
 
Hard to believe, but I am sending out our last issue of Notes and News for the 2018-2019 academic year! 
First some wonderful news… I am delighted to announce that TD juniors Alex DiMeglio and Michael Najem were honored by the Council of Heads of College for their outstanding contributions to the Yale community.  Alex received the Joseph Lentilhon Selden award and Michael received the John C. Schroeder award.  To read more about their achievements and these awards, please go here.   And speaking of Alex, here is a music video he completed with TD first-years, Emily Li (vocals) and Charlie Gleberman (producer).  
I want to thank everyone for supporting the great study breaks we've had in the college this finals season!  I am delighted to share these great "photos of the week" titled "Brain Food" featuring the wonderful folks who volunteered to share their baking and cooking talents with the college.
 
Thanks go to TD Graduate Affiliates, Kelly Culhane and Claire Repsholdt, for baking up delicious chocolate chip cookies with our hungry first years!
And, of course, extra special thanks go to Anouk Lloren and Joscha Legewie for their great two years in TD.  We will always thank them for their fresh crepes and Anouk's special care of the senior Mellon Forum.  And we're especially grateful to Joscha's mom, Barbara, who also joined in on the cooking fun!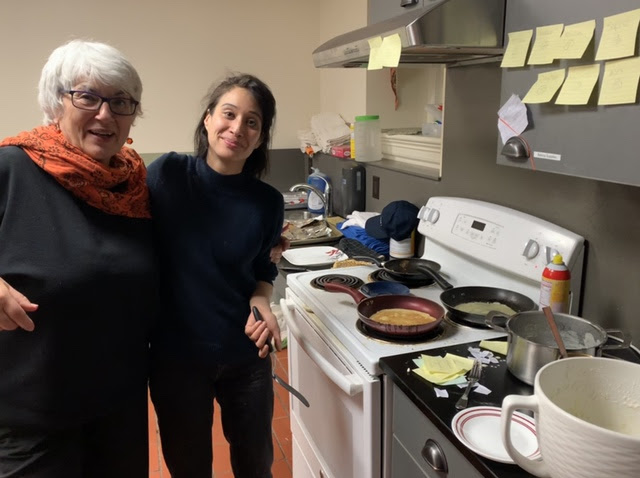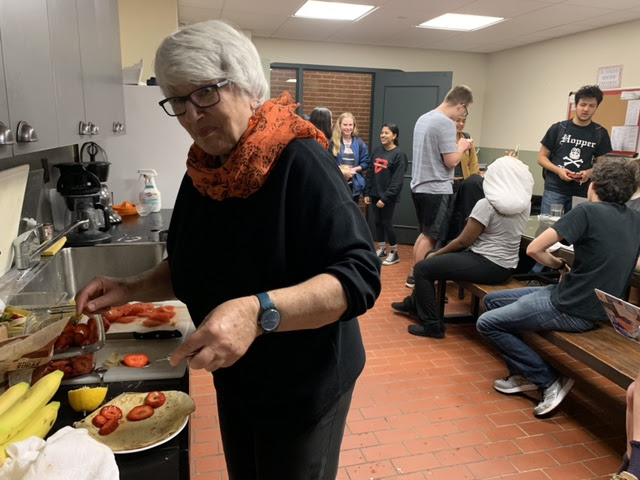 We continue with our 10pm pizza delivery tonight and Tuesday night in the TD Thompson Room.  For students observing Ramadan, please remember that the Morse Dining Hall will be open late this Monday and Tuesday evening.  For Wednesday evening, the Berkeley Dining Hall will have extended evening hours.
 
Tonight (Monday, 5/6) from 7:30 to 9pm is also Lightning Game Night in the TD House.  Dr. B and Joscha will host fast-paced games that take 15 minutes or less to jump-start your brains for a night of studying.  We'll have light snacks and drinks! 
 
I know we still have a few more days to go, but the TD puzzle is done so the end must be in sight!
Dean has nothing new to announce so this is a wrap!  We wish all of you a great finish and safe trip home!  Have a wonderful summer and we'll see you in the new academic year!
 
Àshe,
HL