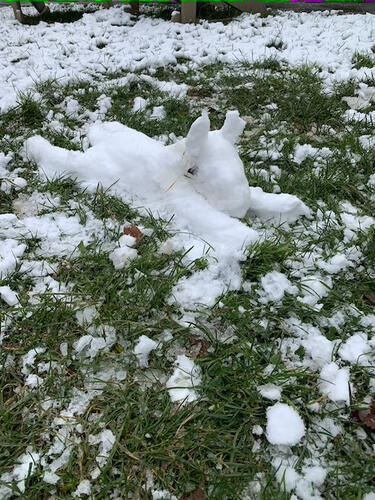 TIMOTHY DWIGHT NOTES & NEWS
WEEK OF 12/20/21
HL'S PIECES
Dear Red Lions,
We hope our last Notes and News of the semester finds you well whether you are still in the courtyard/New Haven or already home.    
Please remember if you are still working on changing your travel plans and require assistance, please go to this link and send in your request to the SafetyNet portal.
Once you take leave of campus, we also hope that you manage to get in some good rest and make time to reconnect with friends and family.  If you do still have work to complete to wrap up this semester, please give yourselves time to rest and decompress.  The work will get done and probably will be better for it with some good rest thrown in!
When you begin to feel recharged and ready to look ahead to the spring 2022 semester, please take a look at some of our special TD fellowships reserved only for our students in the college.  The applications will go live in the Yale Student Grants and Fellowships database starting in early January and will stay open until mid-April.  If you have any questions please do not hesitate to shoot HL an email at mary.lui@yale.edu. While HL is taking a break between 12/24-1/3, she will be back on email starting the week of 1/3.
Here are our TD summer fellowships:
Timothy Dwight College Bergin Fellowship 
Established in honor of Thomas Bergin, former head of TD, the fellowship may be awarded to a TD student for a summer experience that may include a summer course, an internship or a work experience.  The online application goes live on 1/12/2022 and closes on April 14, 2022. 
Timothy Dwight Richter Summer Fellowship
Intended solely for the purposes of independent study and research, the Richter fellowship requires applicants to have a clear research agenda that goes beyond mere travel or summer course work.  Creative Projects and group research projects are valid.  The online application goes live on 1/120/2022 and closes on April 16, 2022.
Timothy Dwight Chubb Student Fellowship
This fellowship extends the work of the original 1941 gift by Hendon Chubb to encourage and support "students interested in government and public affairs."   To reflect the ways in which the Chubb Fellowship has honored leaders in the arts, humanities, and sciences, the ChubbFellowship may fund TD students engaged in public service or leadership development in any professional field.  However, government and public affairs will continue to take priority.  The online application goes live on 1/12/2022 and closes on April 14, 2022.
Here are 2 important grants available for the spring 2022 semester:
Senior Mellon Award
Senior lions, please know that we still have senior Mellon funding to support thesis work!  Please apply through the fellowships database.  Just search under "Timothy Dwight Mellon" to get to the application.  Awards are capped at $500 but may be applied to research materials and travel for independent or senior thesis projects.   Recipients are also required to present their research at the TD Senior Mellon forum.   Although the portal closes officially on April 1, 2022  funding may run out before then so don't delay your application submission!
Creative and Performing Arts Award 
Special dedicated fund to support performing, literary, visual, or mixed-media art making on campus.  Please take a look at the CPA Guidelines to get a sense of the different funding categories and set amounts available.  The application opens on January 10, 2022 and closes two weeks later on January 24, 2022.
Lastly, we have received several emails from folks asking about the spring semester. we honestly have no new information at this point regarding the protocols for re-entering campus.  We ask everyone to be patient a little longer. We will absolutely pass on any new information we receive.
For now, we leave you with this fun "photo of the week" from Yaz Liow '25 who shared this adorable picture of "snow Wally" taking it easy.
 
Enjoy the holidays!  We look forward to seeing everyone in 2022!!!

Àshe,
HL & DM