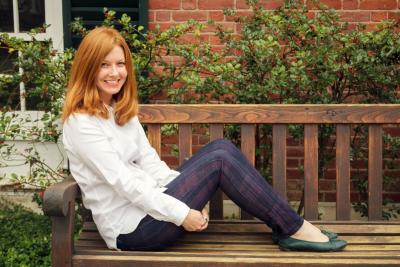 Professor Sarah Mahurin, PhD, (GRD 2011) is the Dean of Timothy Dwight College, the first woman to hold this role. She previously served as a Visiting Professor of English and African American Studies at Wesleyan University. Originally from Kentucky, Dean Mahurin earned her undergraduate degree from Harvard University in English and American Literature and her doctorate from Yale's English department.
While on faculty at Wesleyan, Dean Mahurin was awarded the Residential Life Award and the Edgar Beckham Campus Inspiration Award, for her commitment to co-curricular planning and for promoting a better campus climate, respectively.
At Yale, Dean Mahurin teaches courses in African American Studies and English. She is committed to the Yale Prison Education Initiative, through which she teaches in Connecticut's correctional facilities. 
Dean Mahurin and her husband, Matthew Mutter, assistant literature professor at Bard College, live in Timothy Dwight College with their daughter, June, and their two dogs, Dash and Pig.